05 Nov

Sweet Coconut Milk Loaf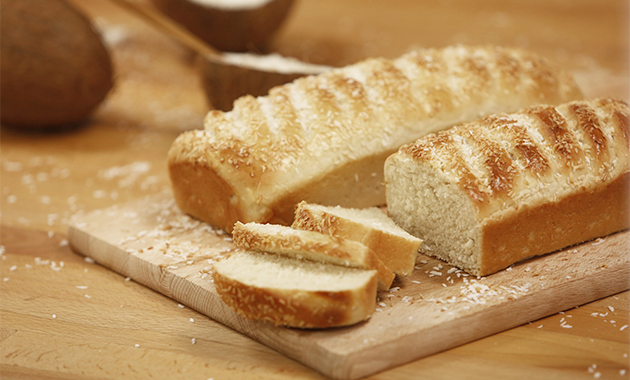 Pour the lukewarm water and coconut milk into a large mixing bowl and mix in the yeast.
Add the flour, salt, sugar, grated coconut and butter or margarine. Mix until the dough has an even consistency.
Shape the dough into a ball. Cover and leave to rest for 45 minutes.
Once the dough has risen, divide it into 2 equal pieces.
Shape them into balls. Leave to rest for 15 minutes
Now shape the pieces into loaves. Roll in the grated coconut and place in the tin.
Cover and leave to rise for 1 hour.
Brush with beaten egg. Make some slashes on the top. Bake in the oven preheated to 190°C for 20 minutes.