15 Dec

Sweet Pineapple Buns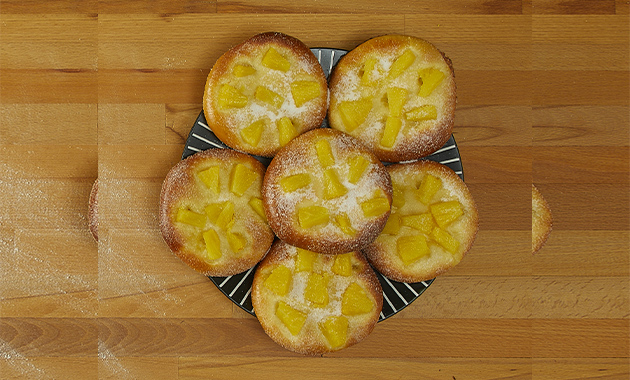 Pour the lukewarm milk into a large mixing bowl and mix in the yeast.
Add the flour, salt, sugar, egg and margarine. Mix until the dough has an even consistency.
Cover and leave to rest for 30 minutes.
Divide the dough into 6 equal pieces.
Shape them into balls. Leave to rest for 10 minutes.
Roll out the dough to the same diameter as a small bowl.
Cover and leave to rise for 1 hour
Make holes in the dough with your fingers. Put small pieces of butter or margarine in the holes. Top with small pieces of pineapple and sprinkle with sugar.
Bake in the oven preheated to 210°C for 10 minutes.