16 Sep

Whole wheat Pancakes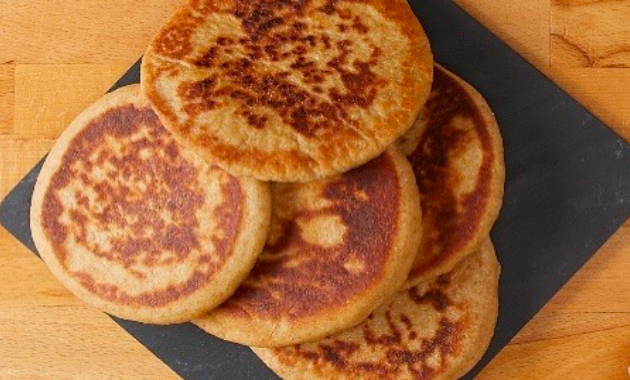 Pour the lukewarm water into a large mixing bowl and mix in the yeast.
Add the wheat flour, whole wheat flour, salt, sugar, softened butter or margarine and coconut. Mix until the dough has an even consistency
Shape the dough into a ball. Cover and leave to rest for 30 minutes.
Once the dough has risen, cut it into 5 equal pieces.
Shape them into balls. Leave to rest for 10 minutes
Flatten the pieces until they are around 12cm in diameter, then put them on a tea towel
Cover and leave to rise for 30 minutes.
Put a little oil in the pan. Cook over a medium heat for 4 minutes, turning every minute.